The 2012 KITPC outreach program launched
Source
Date of Publication:Jul 16,2012
On the morning of Jul.16, the opening ceremony of KITPC outreach program on "LHC & Cosmic Rays, Real Particles & Real Data" was held at the conference room in KITPC. Yue-Liang Wu, academician, executive vice president of Graduate University of Chinese Academy of Sciences(GUCAS) and director of KITPC and State Key Laboratory of Theoretical Physics(SKLTP), Bing-Song Zou, director of ITP,,Jian-Hua Zhou, vice principal of High School Affiliated to REMIN University, and vice director of Society of Cultivating Innovative, Academician Shou-Guan Wang, academician Ouyang-Zhongcan, Robert Sinclair Peterson from Fermilab of U.S. and Kenneth William Cecire, education specialist from University of Notre Dame present at the ceremony. 
There are over 70 students and teachers from key high schools in Beijing and three from Jiangsu Province participate in the program.
The main participants are students and teachers from universities and high schools. Teachers are from Fermilab of U.S. and professors from many institutes. Two teachers from U.S brought with them an experiment instrument of cosmic ray detector. During the program, they were studying and discussing with the students.One of the classes was to measure the size of an unknown object by throwing tennis balls and PingPong balls to hit the Sprite tin can. By doing the experiment, students began to know how to apply the theory to experiment.
The program lasts two weeks. During the two weeks, students and teachers will use the real data from cosmic ray detector and e-labs to analysis the cosmic ray and data from LHC. In the class, students experience the real scientific observation and research and learn how to detect and find elementary particles. Lecturers are from Quarknet of Fermilab, and research professors from Institute of Theoretical Physics (ITP) an Institute of High Energy Physics(IHEP). During the program, there are several public science lectures given by Academician Yue-Liang Wu titled "From Quarks to Cosmos ", professor Miao Li from ITP titled" Neutrino Physics" and professor Wei-Guo Li from IHEP titled" Accelerators and Detectors" and professor Zhen Cao titled" Cosmic Ray Physics".
The program was jointly organized by KITPC, SKLTP, GUCAS, Quark Net of Fermi-lab of U.S. , Science Club for the Youth and Society of Cultivating Innovative.
The development of KITPC outreach program is a new mode to integrate science with education, and select and cultivate talents for Universities and High Schools. For students and teachers of Universities and High Schools, KITPC Outreach programs develops a series of scientific activities including public science lectures and science research group classes in order to popularize natural science, arouse interest in science and improve the scientific research abilities. The main purpose of KITPC programs is to create a loving–and-devoting–to-science environment, extend vision and broaden the depth of scientific thinking, improve teaching abilities and cultivate talents for the scientific innovations.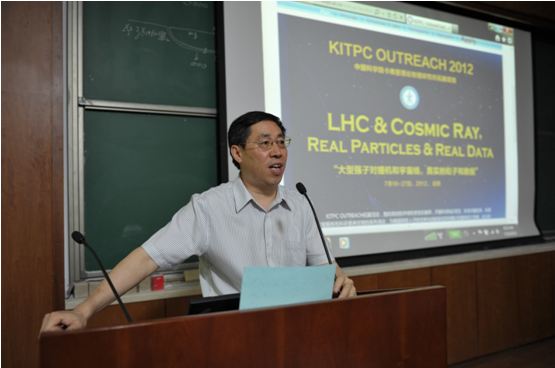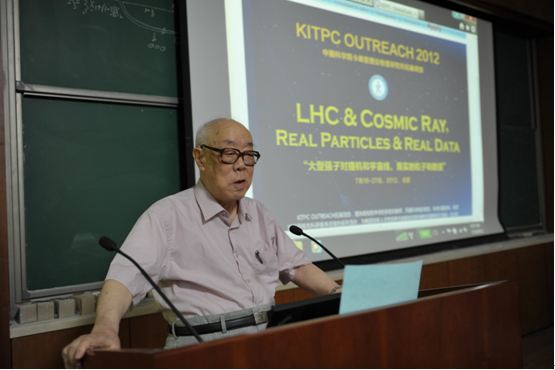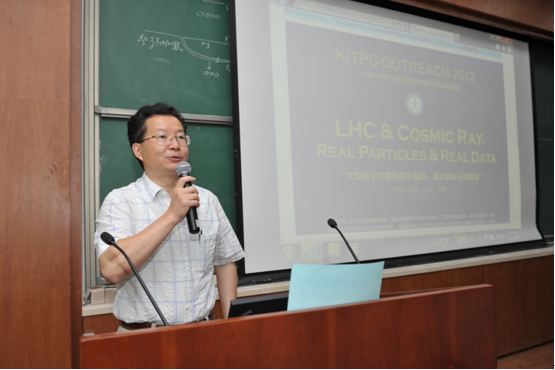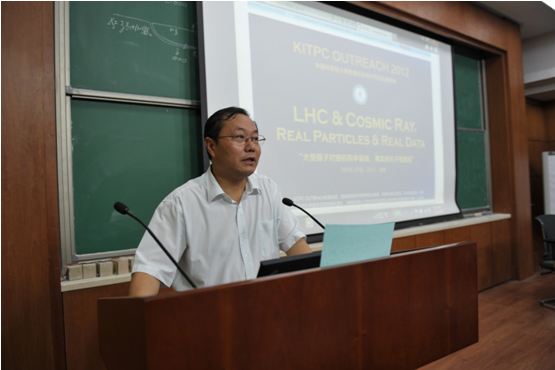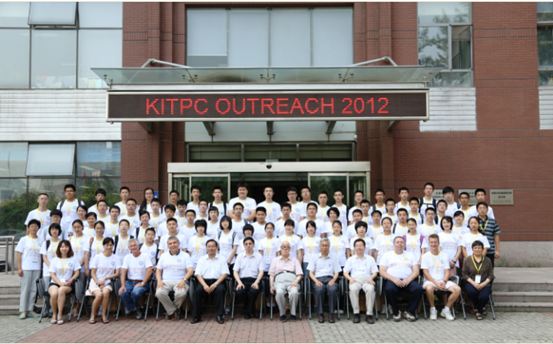 ·