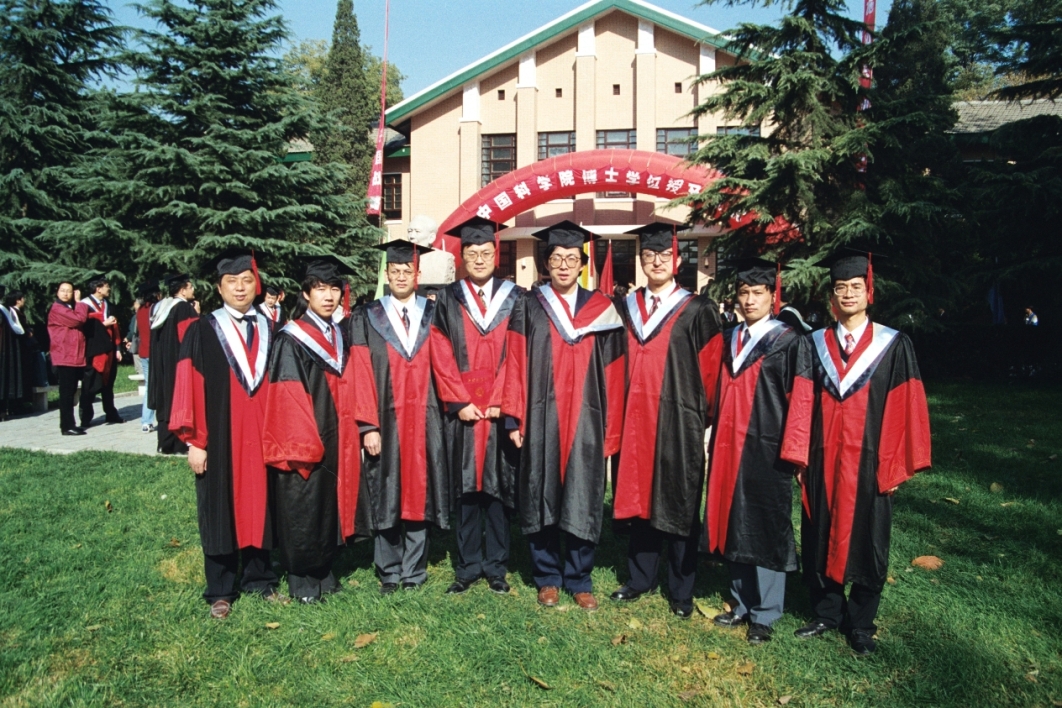 The Institute of Theoretical Physics (ITP) was founded on June 9, 1978, and authorized by Deng Xiaoping who was Vice Premier then.It is one of the first twelve institutions selected from more than one hundred institutions at CAS to implement PPKIP in 1998. It is one of the first four institutions at CAS selected to be evaluated internationally and authorized to be the training center for the CAS and TWAS scholar in 2004. It was awarded as the excellent Post- doctoral Research Center of China in 2005.In 2006, the first Kavli institute in Asia was established in ITP,KITPC(Kavli Institute for Theoretical Physics China) was established in June,2006 and formally inaugurated in May 2007 and is running programs through a completely new model.
ITP is one of the first institutes which award doctor's degree. We have awarded more than 140 doctor's degrees, and more than 100 master's degrees. We have about 140 postgraduates every year. In 1984, we established postdoctoral research center, and there are about 15 post doctors every year. There are five dissertations awarded as one of the "nation's a hundred excellent doctor dissertations", and three people awarded the great post doctors in China.
There are two Divisions of the ITP. Division I conducts research in the areas of elementary particle physics, quantum field theory, gravitation and string theory, astrophysics and cosmology, grand unification theory, mathematical physics and simulation physics. The research emphasis of Division II includes non-equilibrium statistic physics, condensed matter physics, nonlinear theory, computational physics, theoretical biological physics, atom-molecule and quantum interference theory and nuclear physics.
Warmly welcome those who are motivated toward Theoretical Physics to apply for ITP-CAS.